Get off the beaten track with a one-day Ama diver tour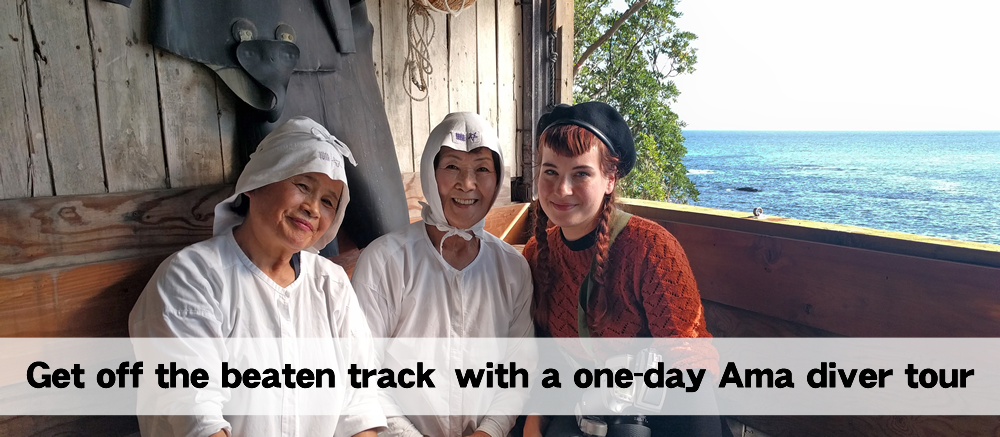 The city of Toba is home to the highest population of Ama divers, traditional female divers who gather shellfish directly from the ocean without the use of breathing equipment. With over 2,000 years of history, the practice is one of the oldest trades for women in Japan. You have a special opportunity to learn about the Ama diver's traditional fishing methods, lifestyle, culture, and beliefs.
The tour includes a fishing demonstration at Mikimoto Pearl Island, a specially prepared lunch enjoyed in a traditional hut alongside working Ama and a hike to their holy temple atop Aonomine Mountain. The tour also features a shuttle service to Toba Station, and an English-speaking guide.
Hiking: Mt.Aonomine/Shofuku temple. 青峰山/正福寺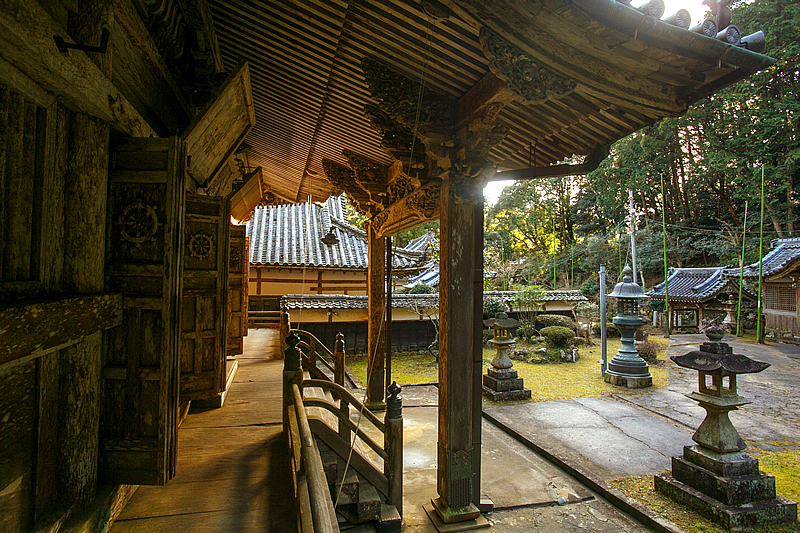 According to the legend, it is said that Boddhisatva Kannon (観音) came to this mountain riding a Whale, hence, the Buddhist priest Gyoki founded a temple there during the Nara period (8th century A.D). The mountain and the temple at the top became a place of worship for the local fishermen. The ascent and descent takes approximately 3 hours.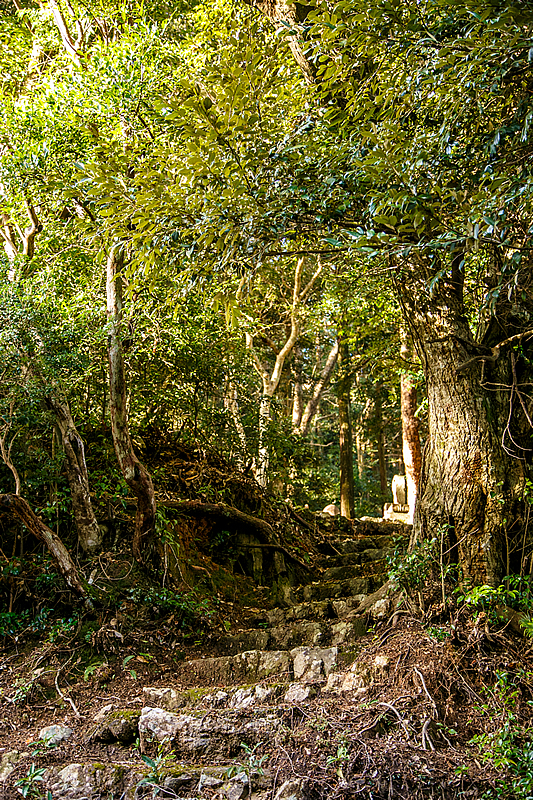 Local gourmet lunch: Ama Diver's hut/海女小屋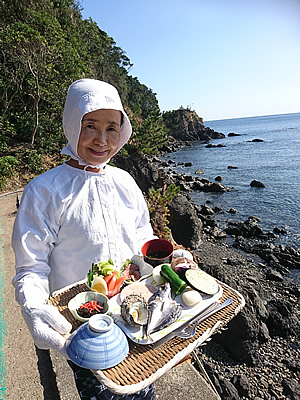 An Ama diver's hut (ama-goya) is a place where the Ama divers are traditionally warming up after the dive. You will have lunch in a reconstructed Ama hut, eating local gourmet barbecue. They will be grilled in front of you by the Ama themselves.
Ama diving demonstration: Mikimoto Pearl Island
Mikimoto is a jeweler specialized in pearls. It was founded by Mr. Mikimoto who became known worldwide for being at the origin of the pearl cultivation's process.
Mikimoto Pearl Island is in Toba bay and offers the opportunity to see the Ama divers at work.
Basic schedule (example) Time Schedule
9:00
Meet with a guide at Toba Station. The guide explain the flow of the tour and the basics of ama culture
9:30
Hiking to Mt. Aonomine
11:00
Visit Shofukuji Temple on top of the Mt. Aonomine
11:30
Descent from the mountain
12:30
Special lunch at an ama hut
14:30
Watch ama fishing demonstration at Mikimoto Pearl Island
16:00
Transfer to Toba Station
Tour details
Season
All
Meeting point
Toba Station or your hotel in Toba
Price (excluding tax)
Adult 19,800 JPY
Child ( 6-12: 9,900JPY, Under 6: Free)
Time
9:00
Duration
7 hours
Tour Size
2-7 people
Language support
English support
Available
English Level
Daily conversation level
What is included in the participation fee
Vehicle driver
Passenger car
Admission fee
Mikimoto Pearl Island
Meal
Lunch
What to bring (what you need to prepare)
Easy to move clothes, shoes and drinks
Advance provision of customer information
Necessary
Information required for insurance
Nationality, name, age, gender, allergy
cancellation policy
Cancellation made less than two days before the scheduled date will not be eligible for a refund.
Reservation deadline
2 days before the service date *Please contact us after the deadline